'Dean from Canada's Web Page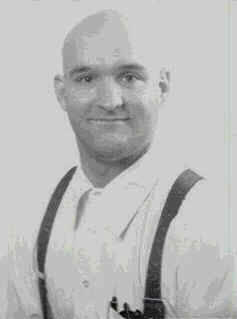 (Me!)
Greetings to you all! Thank-you for locating my very first web-page. I hope that it doesn't disappoint you too terribly much. Having never done anything like this before I trust that you will overlook it's sparseness and appreciate the effort put into it.
For those of you who are not already familiar with me, I'll give you a brief synopsis of who I am and what I am about.
First off, I am a Canadian. But, foremost, I am a Christian who is deeply saddened at my nation turning its back not only on her foundations of Christian ethics and morals, but also its legacy of common law which is itself founded in Biblical tenet.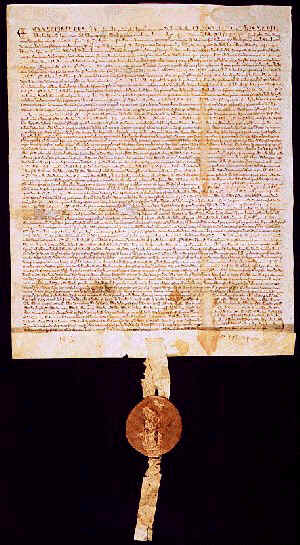 Magna Charta, 1215, A.D.
Secondly, I am a constitutional and legal researcher. In this dual role I can prove and demonstrate the problems of modern law and its unconstitutionality. Due to the nature of these newly devised 'statutes' our country has been transformed from a once peaceful land to a virtual police state. Its because of the immensity and complexity of this task I truly believe It to be inspired by The Lord for there's only so much an average individual can accomplish without some sort of assistance. Since I am a Christian, I can only give God the credit in the name of His only son, The Messiah.
Thirdly, since I have been a reporter with the Patriot Broadcasting Network (www.pbn.4mg.com) officially for the last six years it seemed just natural to accept the offer from Liberty Tree Radio (www.libertytreeradio.4mg.com) to host my own internet-radio program. It's called Canada: Our Country and in it I re-educate Canadians (as well as others) on our true history and laws, who really runs the nation (into the ground, I might add), and what our lawful options are.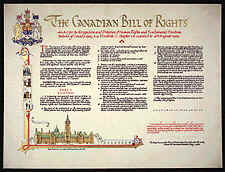 Canadian Bill of Rights, 1960
In my role as legal and historical researcher I have come across many facts that the Canadian public have been denied - much to their detriment. To this end I have been blessed to have written about them in my various works. Among the subjects I have addressed are:
i) the police action/state of martial law when the Organization of American States visited Windsor, Ontario in June of the year 2000
ii) newly created organizations of volounteers whose sole purpose is to monitor and scrutinize (a.k.a. 'spy on') their neighbours,
iii) the slamming of Mel Gibson and his 'Passion of the Christ', as well as the all-out slagging of Christianity in the media,
iv) the legal caving-in by Canada and her citizens to accomodate those who live the 'alternative lifestyle' (?!?),
v) the unlawful and obsolete income tax code,
and
vi) the unlawful 'Constitution Act, 1982', and how it is repugnant to our true constitution.
It would seem that the mainstream media are afraid of the information I have disclosed in them for, no matter who I have sent them to, none of the publications I have submitted them to have used them, nor has any of the material surfaced in those magazines and newspapers who have gotten them. However, I am truly grateful that these writings have been featured in the Emerson Review (www.emersonreview.tk).
These works of mine I am giving away free via e-mail to the public. Additionally, when you contact me, you will also receive a free schematic (of my own design, I might add) for an emergency 2-way tube-based radio (DWM Communications (also on the 'net) have also gotten a copy of it). However, if you write to me over the snail-mail, for $2.00 (American funds) you will receive a 3½" floppy disc with extra bonus material. This is my way of saying thank-you for financially helping this effort . To all, no matter how they obtain my writings, you are free to copy and circulate them. Even those who wish to sell them for profit are entitled to do so. Even better if you can afford to cut me in. If not, that's cool, too, so long as the Canadian public get them and use them for their own betterment.
To contact me you can write to the show's e-mail address at canadaourcountry@hotmail.com. Or, if you prefer to do it the old-fashioned way, you can write to Canada: Our Country at 24582 Poppe Rd./RR#2, Tilbury Ontario, N0P 2L0.
Even if you just need to contact me with information you believe I could use, or if you just want to throw your two cents my way, any feedback is appreciated. After all, public opinion is the life's blood of the talk-radio genre. Without it, we're just whispering to the wind.
Until I next speak to you over the air, or when next I hear from you, God bless and keep in the fight;
sincerely, 'Dean from Canada'